Savor the Richness of Our Dishes
From the spicy Pad Kee Mao (Drunken Noodle) to the comforting embrace of our signature Pad Thai, our menu offers the best Thai dishes in La Quinta. Each dish is a celebration of flavors, crafted with love and the freshest ingredients.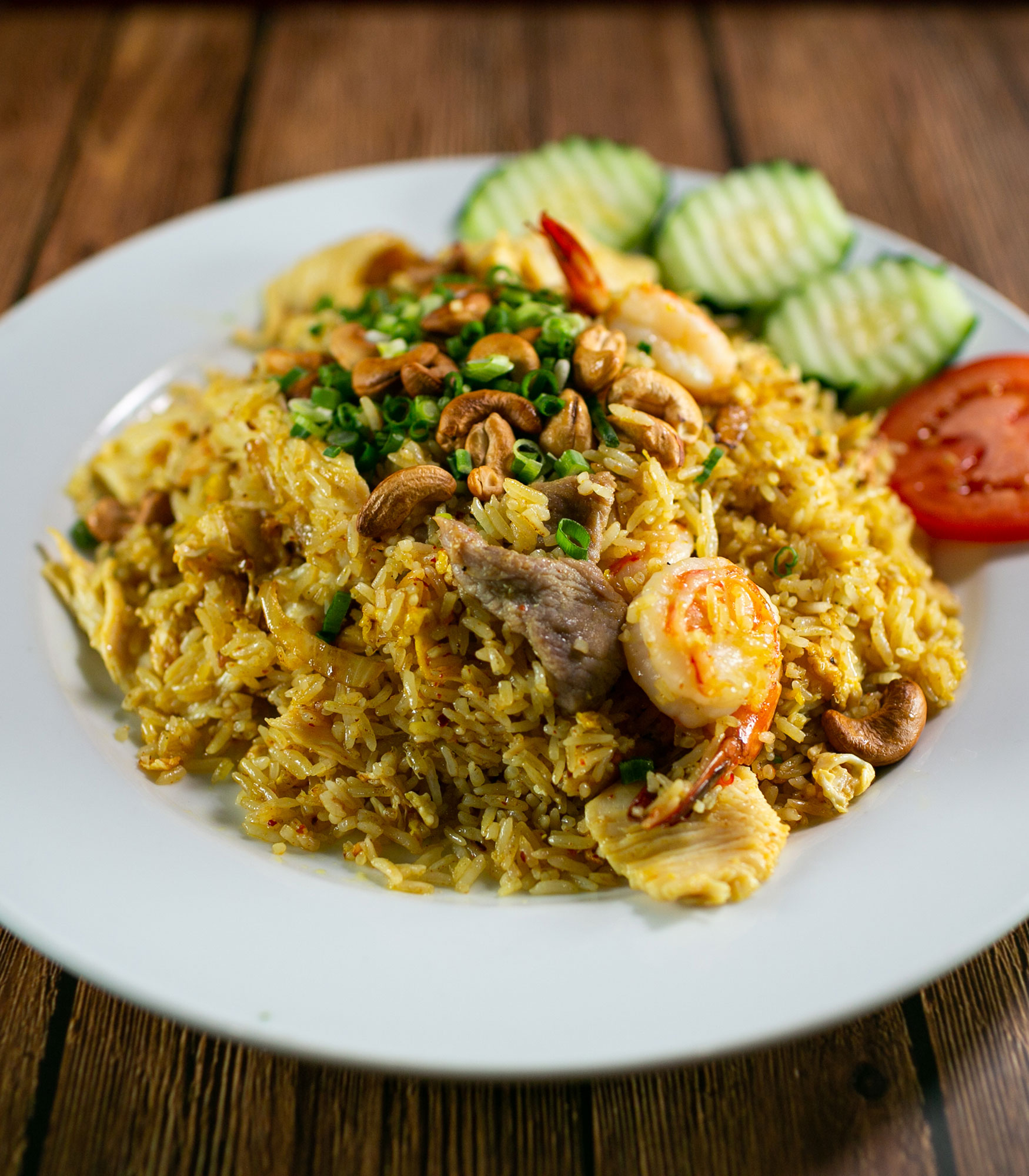 Shrimp, beef, and chicken. Stir-fried with rice, egg, onion, garlic, curry powder and cashews.
Pan fried thin rice noodles with egg, bean sprouts, crushed peanuts and scallions.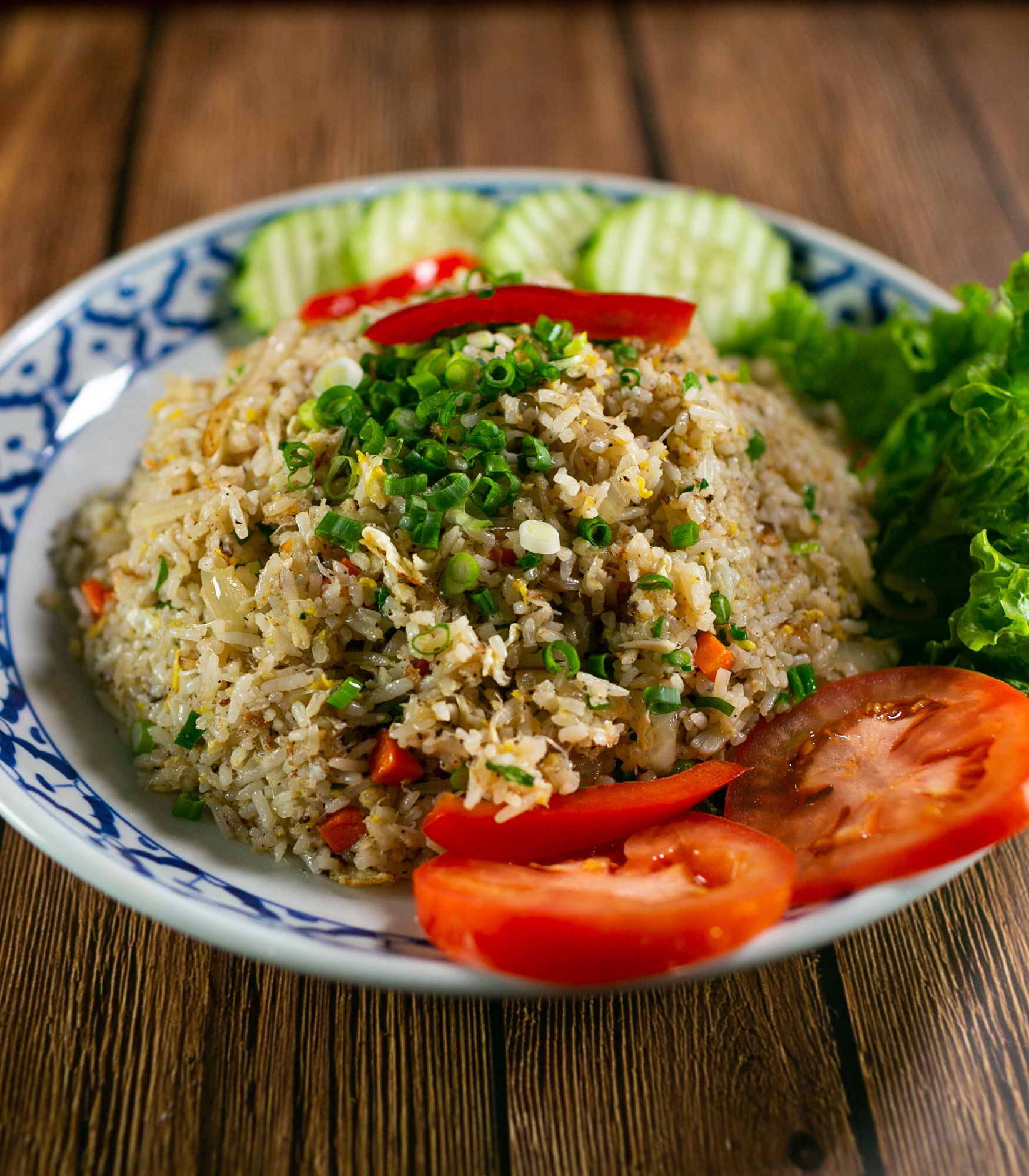 Lump Crab stir fry with egg, sweet onion, carrots, chives, and black pepper.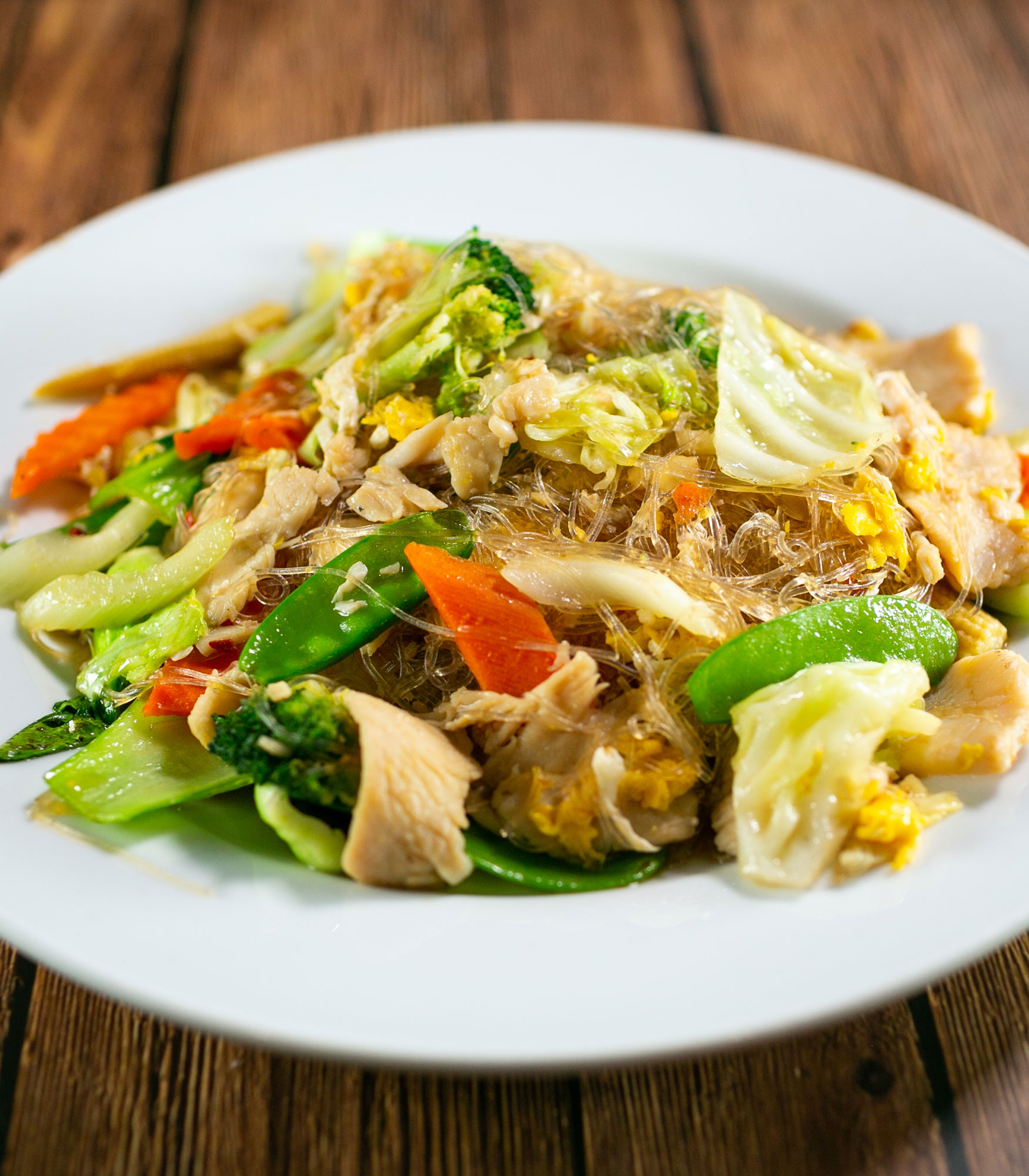 Stir fried glass noodle with egg, mushroom, cabbage, carrot, celery, onion, and bok choy in a light brown sauce. Topped with bean sprout and peanuts.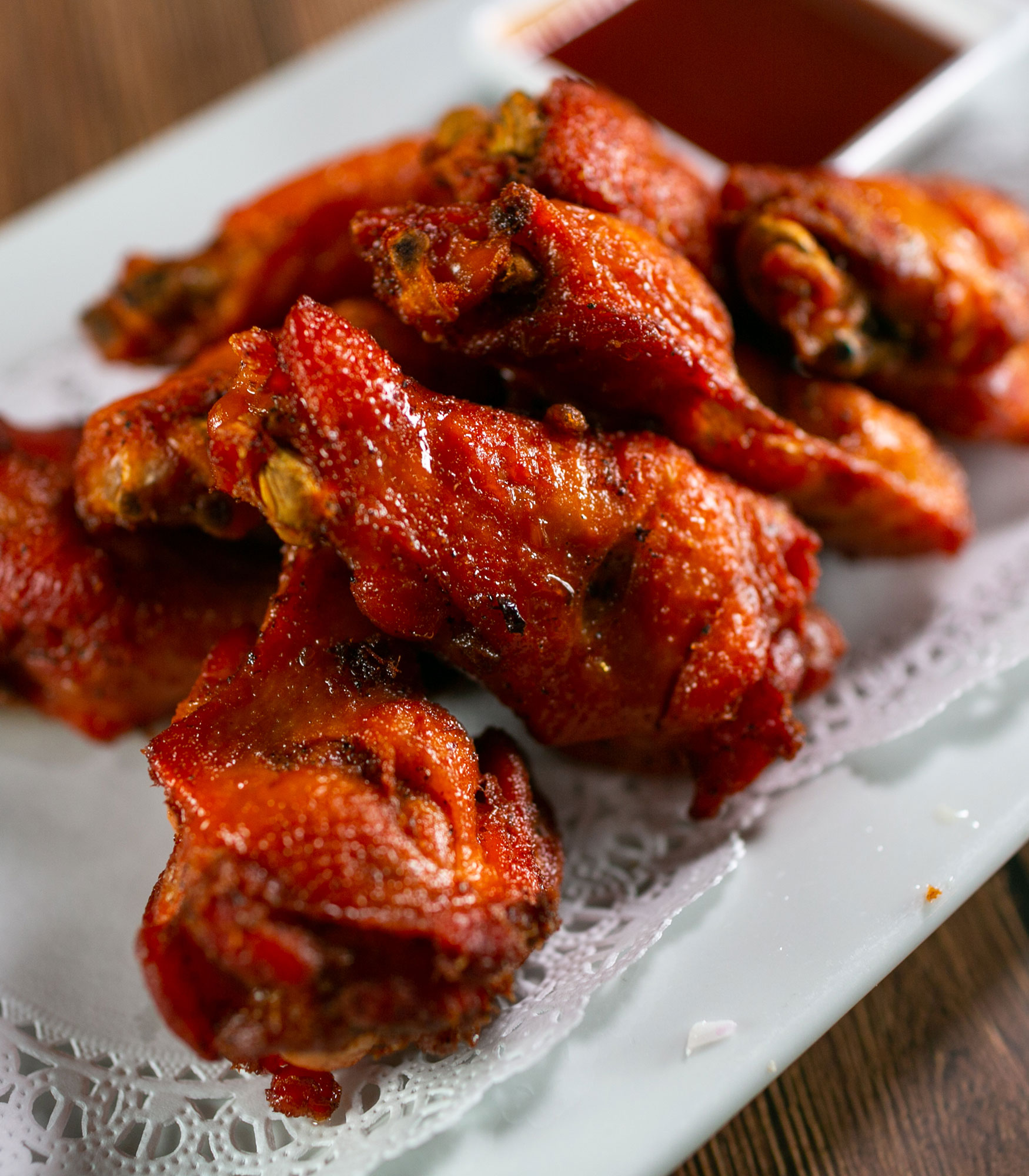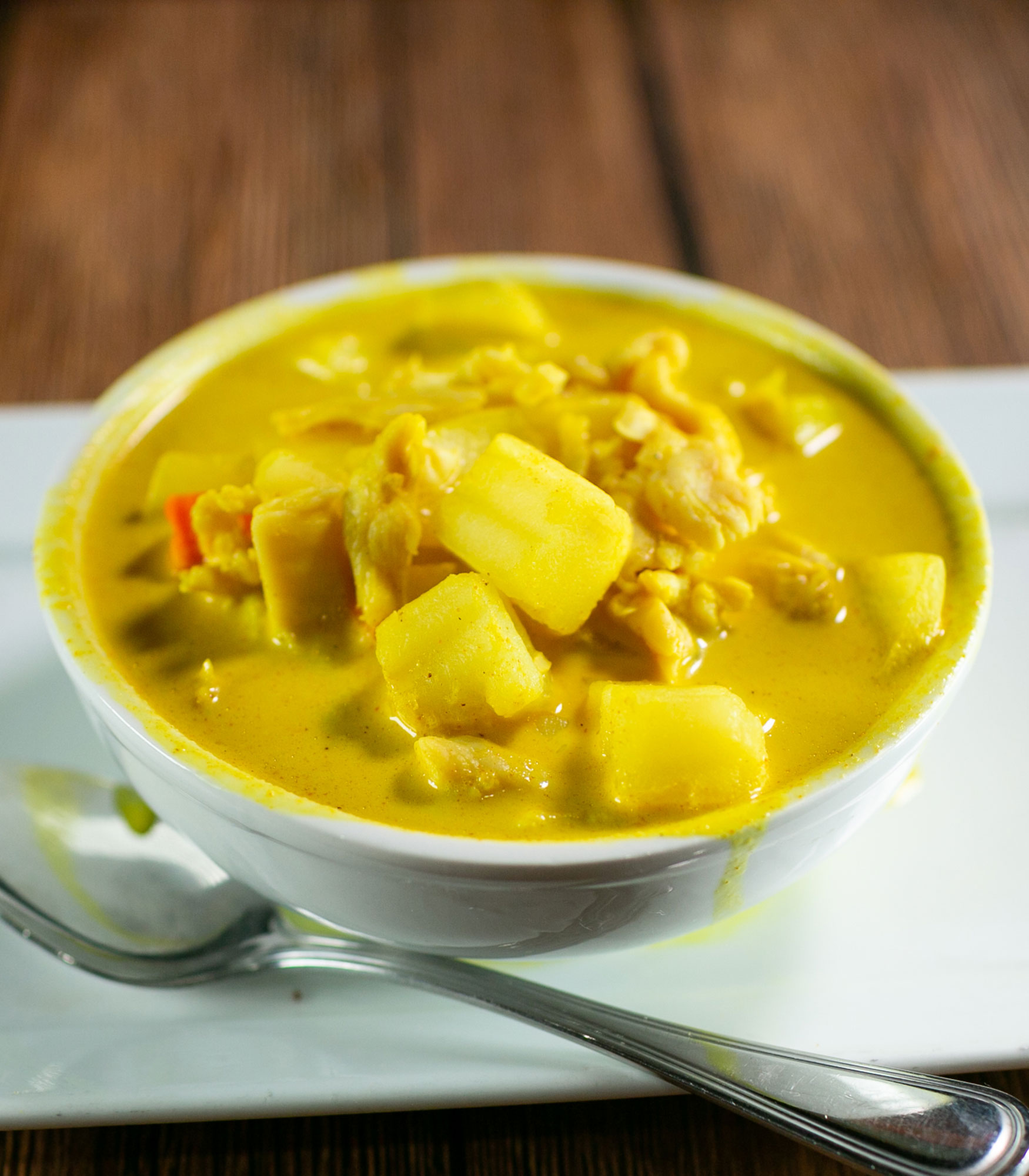 Mild yellow curry with coconut milk, half & half, onions, potatoes, and carrots.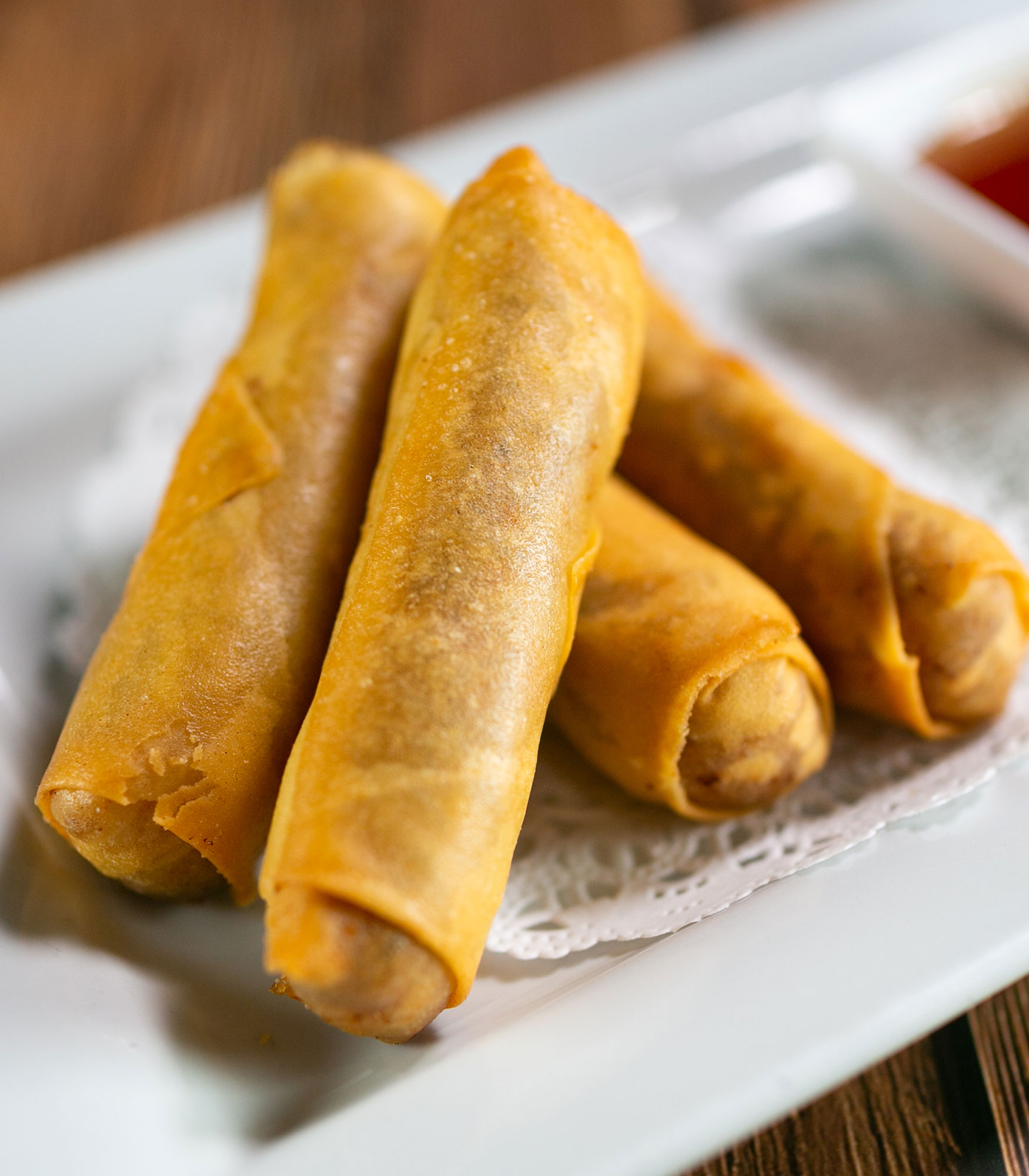 Mixture of vegetables and glass noodles, deep fried.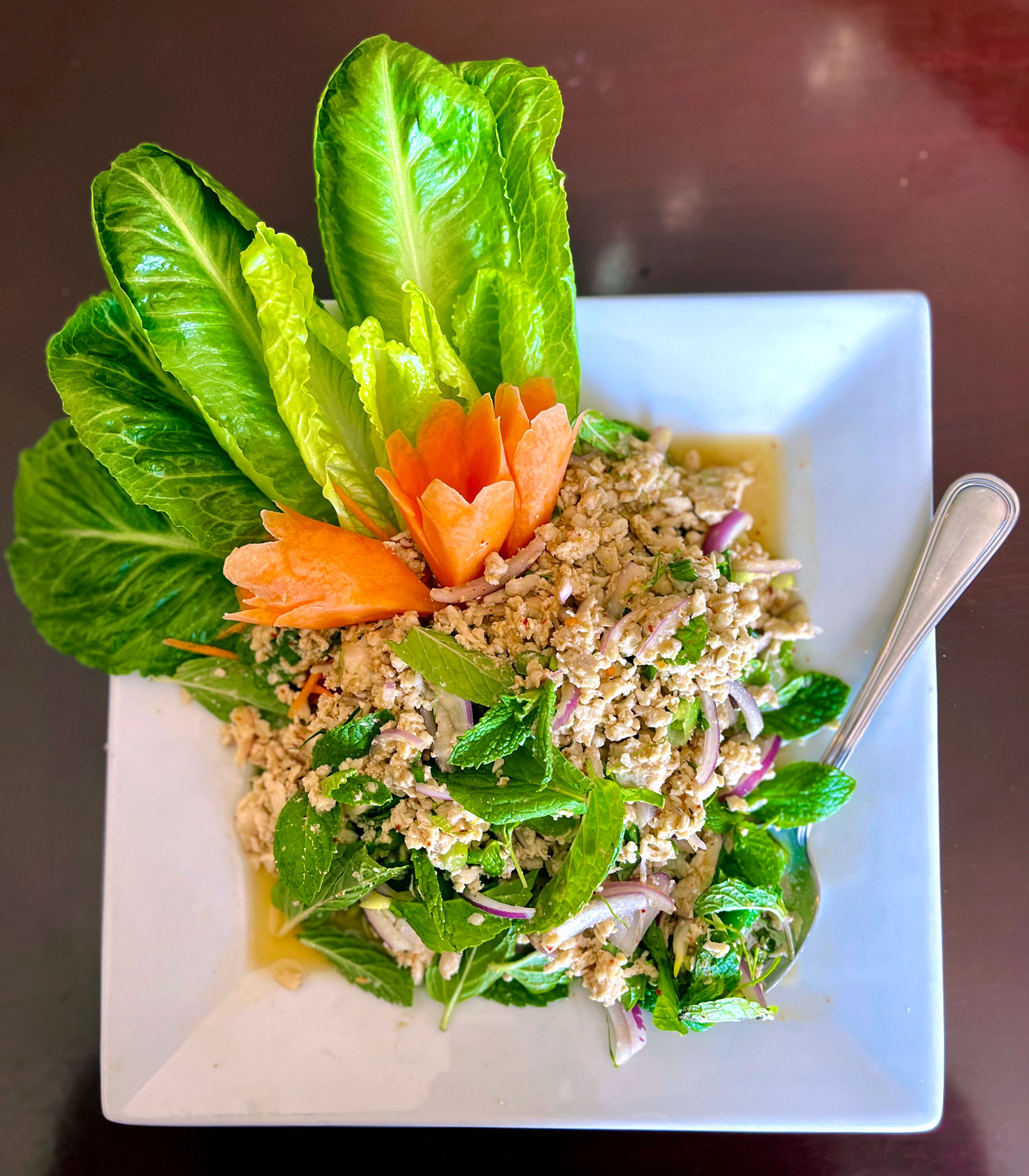 Spicy minced salad with red onion, mint leaves, lime juice, rice powder, green onion, kaffir lime leaves, and served with lettuce.
Egg noodles stir-fried with celery, carrot, broccoli, baby corn, cabbage, and bok choy.
Deep fried chicken or shrimp, mixed with Tamarind sauce.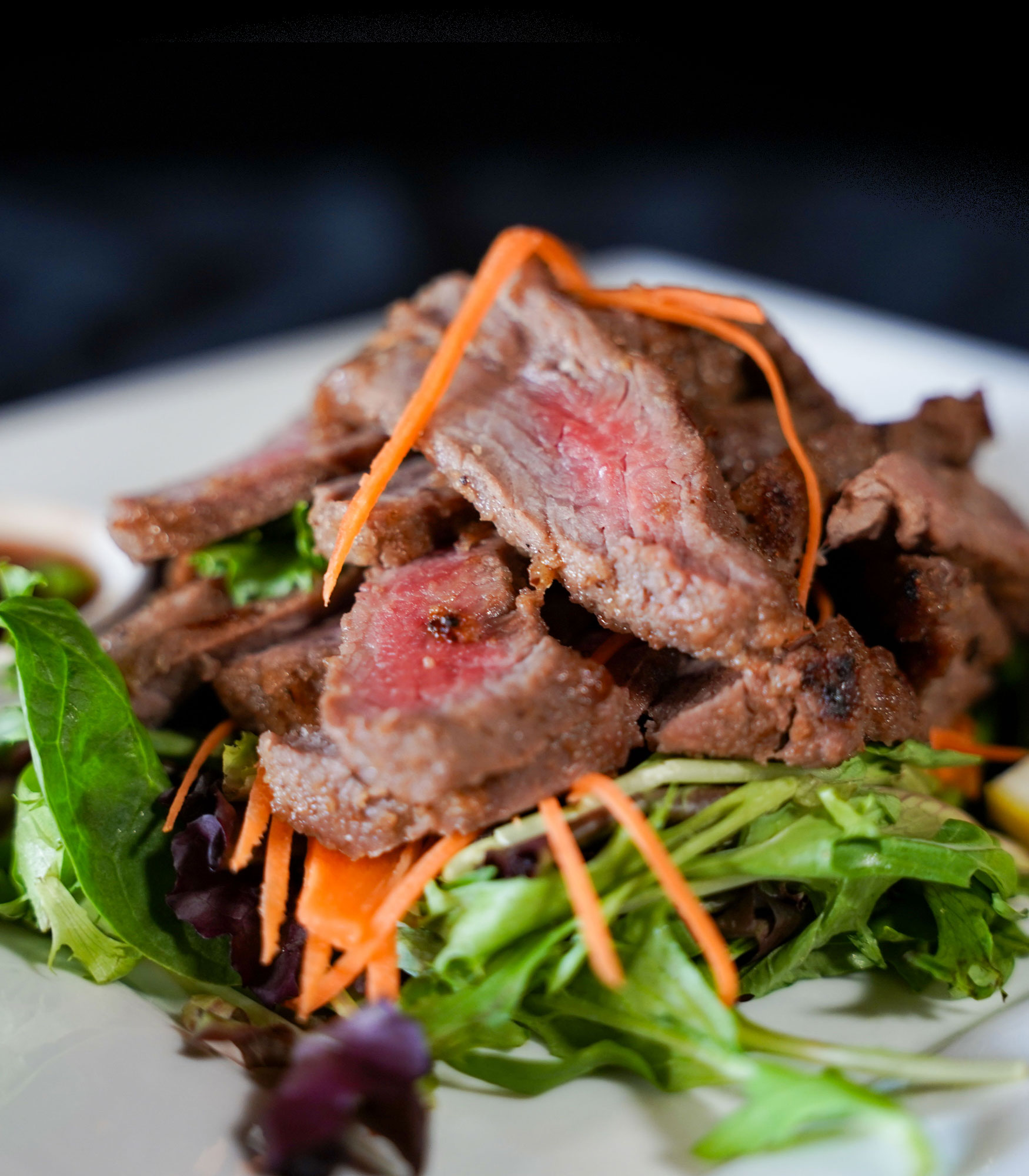 Tender slices of tri tip steak, marinated in thai spices, cooked to your preference, sliced thin and placed upon a bed of spring mix, accompanied by a side of our signature crying tiger sauce.
Thai basil, lettuce, carrots, spring mix, wrapped in rice paper. Served with Thai peanut sauce and sweet & sour sauce.